Contact Wilson Denture Design today for your complimentary consultation and get the right advice.
At Wilson Denture Design, we offer an extensive range of handcrafted dental prosthesis and services on site that will fulfil your needs and budgets. We strongly believe that your smile is our passion and success. Contact Wilson Denture Design today for your complimentary consultation and get the right advice.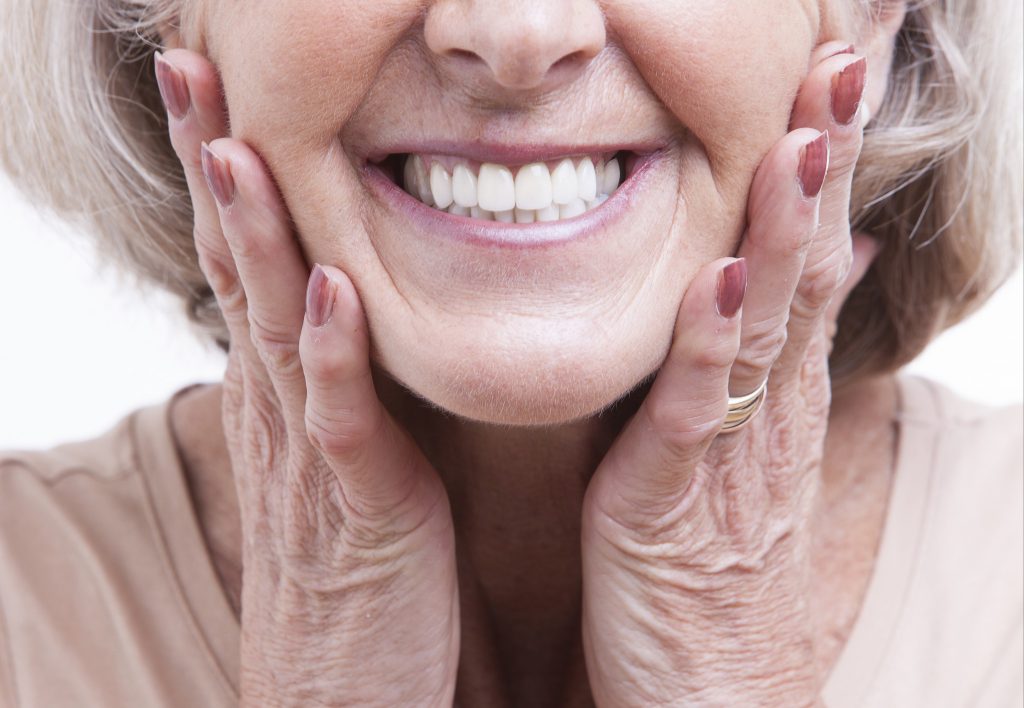 Full and Partial Dentures
Why You Should Look into

Full and Partial Dentures
Full and partial dentures are not solely for the elderly with more fragile teeth. There are some overlooked benefits that you may not be aware of that can positively change your life. Whether you're considering a complete set of new pearly whites or just a partial make-over, you definitely won't regret your decision.
Benefits of Dentures
We may assume that artificial teeth mainly benefit older people, but that's not necessarily the case. They have many positive aspects which may sunrise you. Here are just some of them:
● If you do have weaker teeth for whatever reason (a calcium deficiency, autoimmune disease or other related issues), a set of artificial teeth will provide an easier way to consume foods that you may have previously avoided due to their density. If your teeth are weak, you may evade once-loved foods, which may increase the likelihood of your weak teeth breaking. This way, you can go back to the food you enjoyed without concern over further damaging your teeth.
● Dentures are more cost-effective in comparison to dental implants. You are able to enjoy the benefits of a complete set of strong dentures without the high costs that can sometimes be involved in dental care.
● The types of dentures available is a non-invasive way to get a smile overhaul since it doesn't require any surgery. They are easily moulded and don't require any intense dentist visits. Acquiring dentures saves you extra time and money that you would have otherwise spent on surgery and the extra costs that come with it.
These benefits are undeniable if you need a dental makeover or overhaul.
Common Mistakes Made When Buying Dentures
If you decide to turn to dentures for a healthier smile, there are certain aspects to know to avoid any associated pitfalls. Here are some common drawbacks to avoid and be wary of:
● When getting dentures, you need to maintain proper oral hygiene. Although they are not prone to cavities and other issues that your natural teeth are, you must still take care of your gums. It is necessary to brush your gums, with a soft brush to keep the blood flowing in your gums.
● Speaking of hygiene, you must also preserve your dentures in a specific manner to keep them clean and free of germs. You should keep your dentures soaked overnight in a solution specifically designed for them to keep harmful bacteria at bay. The suspension preserves the dentures, both for hygiene purposes and longevity.
● When you ask yourself, "what are the best dentures to get?" you should be mindful of the most critical factor – that they fit optimally. If they don't fit your exact gum shape or other teeth, you may experience both irritation or infection should food get in between any gaps and is not thoroughly cleaned out.
If you stay mindful of these common pitfalls, you're sure to avoid some uncomfortable denture experiences.

About Wilson Denture Design
Whether you are looking for full or partial dentures, turning to knowledgeable and experienced professionals is a necessity. Brothers Majd and Nibras Issa are registered and qualified dental technicians in the NZ area and manage Wilson Denture Design. If you're looking for high-quality dentures in NZ, moulded and fitted by experienced technicians, why not consider our services?
Give us a call for more information on how you can brighten your smile through dentures.